The Carnivals in Brazil are not just a yearly party that people celebrate. This merry making marks Lent which begins on an Ash Wednesday. The forty days of abstinence is practiced by Christians everywhere in the world and in Brazil, people make sure that they experience the best of worldly pleasures before the long period of fasting. Lent symbolizes the suffering and hardships that Jesus Christ experienced.
Importance of the Brazil Carnival
Lent is a long period of abstinence and fasting which ends Easter, a celebration of life. It is also considered as a sort of sacrifice that signifies the hardships that Jesus had experienced. Brazil, unlike other place celebrates the start of Lent in a different way, with much enjoyment and gaiety. The Carnivals in Brazil are considered as the last great party before Lent and the last chance to experience everything before Christians enter a state of self discipline and restraint.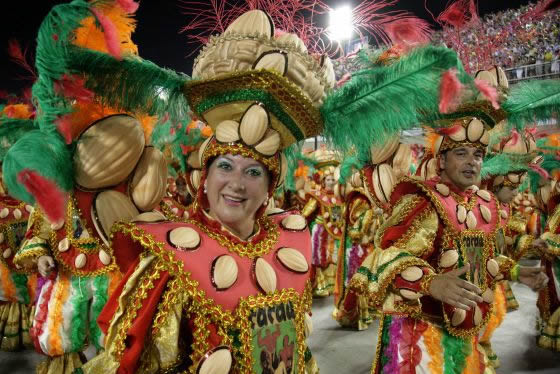 How do they predict the date of Easter?
The Brazil Carnival date depends solely on the date of Lent, Ash Wednesday, and Easter. Without these three dates, there is no other way to know the exact Brazil Carnival date. So how do they predict the date of Easter? There is actually a formula that the church uses to know determine the Easter date of the current and following year. However, there is no exact date of Easter, it varies every year and is calculated depending on what day the full moon will appear.
Easter always falls between March 22 and April 25 and is the first Sunday after the full moon. The formula used by the church was developed by the Council of Nicea in 325 AD which was changed again in 1583 AD. This formula was used by the church to create future calendars for the following years, and is used to determine the Easter date. This specific formula has been used by the church ever since, and every year. Once Easter for the following year has been set, the locals can figure out the Brazil Carnival date.
Brazil Carnival date
The Brazilian Carnival lasts four days and is marked as the preceding 40 days before the start of Lent. This means that the first day of the carnival would be the 44th day preceding Easter. You do not have to calculate the dates for the coming carnivals as these are all listed below: