The main Rio Carnival agenda is to provide a venue for samba schools to compete with each other and this rivalry can be intense. This can be understood from the fact that the top schools spend all their days in preparation a full year leading to the week-long Carnival in order not to embarrass themselves in front of a million people and their sister-schools.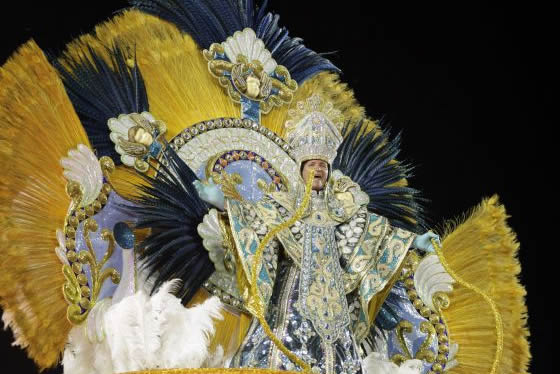 But that part of the Carnival agenda would be the least of your concern. You would likely be more interested in having a good time while partaking of the culture, food and energy of the people. Don't worry, Rio has plenty to offer during the Carnival. When you do decide to spend your vacation in Rio, bear in mind that thousands of tourists also color their calendars red around this time.
What to Expect
The Carnival starts when King Momo, considered to be the King of all festivals, is crowned. You can always recognize him as the overweight, tall man brandishing the key to the city after it is handed to him by the Mayor. In Latin American culture, King Momo is the very personification of French term Mardi Gras or Fat Tuesday.
Don't be surprised by street bands marching through the various neighborhoods with samba dancers in colorful attires following closely behind. Or the spontaneous "dance-offs" by children, teenagers and adults alike on who can better dance the samba. Tourists are routinely dragged to join the performances. It's best to distinguish your own Carnival agenda from the main purpose of the festivity: you're there to learn and have fun, period.