Rio Carnival has its Samba Parade rehearsals every year at convenient locations at various locations throughout the city. Carnival rehearsals are done in earnest and consistently even on weekends. These certainly drive the excitement to a fever pitch.
Watch the rehearsals and you can steal a preview of the actual performances. Samba City is the coolest place to relax and party. Sway to the exhilarating music of the drummers and master your dance grooves throughout the night, with tips from expert Samba dancers.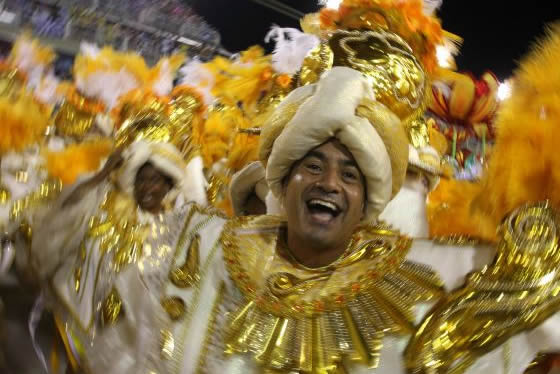 Carnival rehearsals commence ever year from January. Dance lovers and visitors to the Salgueiro and Mangueira Samba schools can learn some fantastic foot tapping dance moves.
You can immerse yourself into all the exciting action when Carnival rehearsals at Samba Schools start at the Sambadrome from December through January.
Amazing heart thumping music at the rehearsals will liven up your carnival spirit and more than compensate for the absence of the magnificent floats and fantastic costumes.
Additionally you will have the wonderful opportunity to watch and dance with the cariocas, the only worthy challengers to the samba dance experts. Don't miss the final Samba rehearsals; they are great spectacles of action, light and sound. You will have a wonderful time.