All time favorite Samba Songs are cherished traditions and they have a close place in the Cariocas hearts. Nowadays the art of Samba and its music is linked to Brazilians and Brazil as the country of the most exciting carnival on earth.
But the samba song originated from ancient Mother Africa. After the abolition of slavery,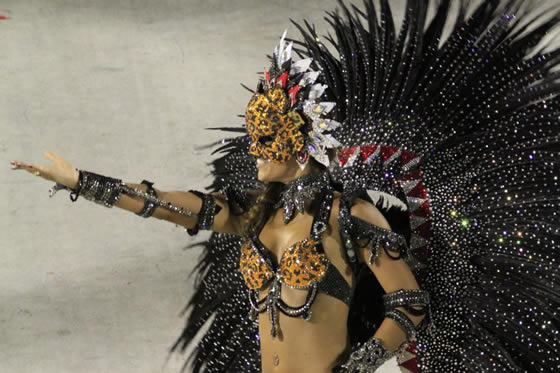 Afro-Brazilians migrated to impoverished slums in Rio's outskirts and introduced Samba songs in Brazil. The Samba song presented at every year's carnival forms the basis for that year's Samba theme. The Samba Songs are selected by the Samba Schools and the themes vary from sports, politics, history etc. Themes usually reflect current topics or events in Rio and Brazil.
Great importance is paid to the tunes and lines of the Samba Song and they play a major role in judging events. The selected samba song is kept under wraps and released only sixty days before the Carnival, when copies are sold in public. When you visit the Rio Carnival's Sambadrome you'll enjoy the beautiful melody and rhythm of the samba song.