Riocarnaval.org is a Bookers International website that offers packages for those who want to enjoy one of the most famous Brazilian parties: the Rio de Janeiro Carnival! From the Samba School Parades at the Sambadrome to the Magic Ball at the Copacabana Palace, just choose the option that suits you best.
With over 20 years of experience, Bookers International is the #1 world provider of tickets to Rio Carnival. With offices in Rio de Janeiro and Miami, Bookers International is proud of its 150,000 carnival clients and for having no complaints online.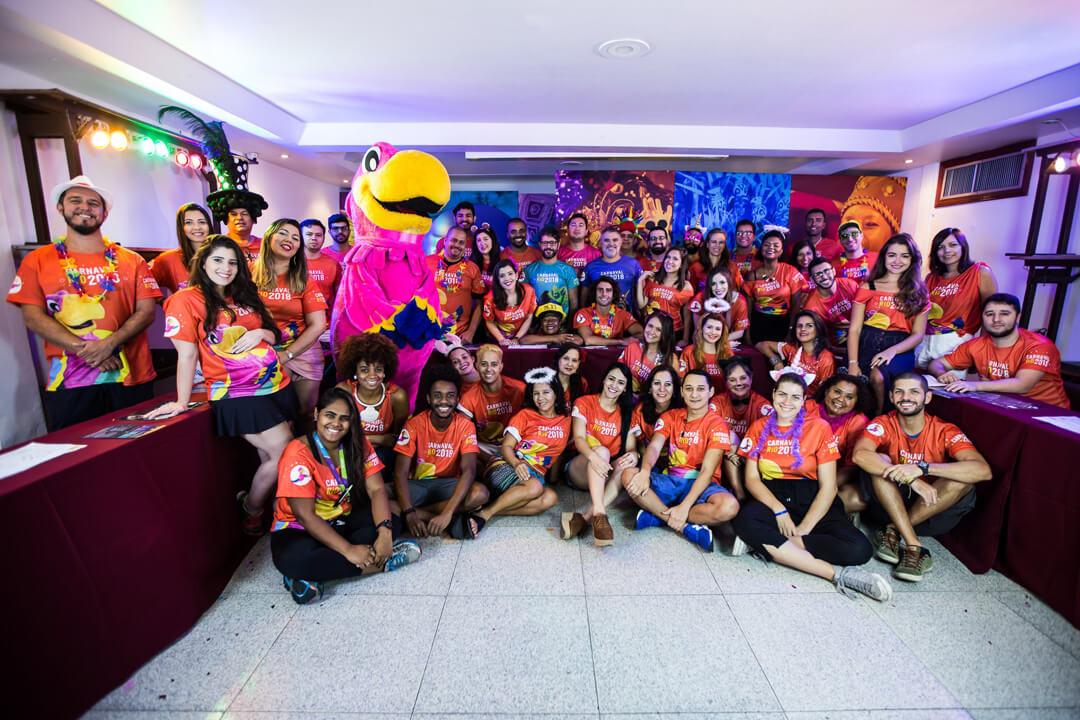 During Carnival, the Bookers group has an huge team to welcome customers who come from different parts of the world. Annually, there are more than 20 thousand visitors crazy to enjoy the spectacle that makes Brazil's most prestigious Carnival of all, the one in Rio de Janeiro. The Sambadrome parades are the main attraction and are known to be the greatest show on earth. Bookers International sells tickets to all events. Exclusive services provided by our Agency include Assistance at the Sambadrome nightly by our Bookers Angels and the Hospitality Desk in Copacabana.



By the way, Bookers International Hospitality Desk is open a week before Rio Carnival and until it's over. It counts with an experienced multilingual staff of more than 70 Carnival Experts, ready to help you with anything you need while in Rio.

Click Here For Rio Carnival Tickets
Click Here to read our Recommendations to Buy your Tickets Safely online.


Need more information about Bookers International and Bookers Brazil? Please contact us.

Global WhatsApp: +5521 972864714
Send us an email: [email protected]
Call us to some of our phones:
TOOL FREE: +1 866 930 6020
EUA: +1 305 722 5447
SPAIN – MADRID: +34 9114 36841
AUSTRALIA: +61 291 912 901
ARGENTINA: +54 11 5258 7107
BRAZIL: +55 21 3958 0722