The beaches in Rio will bring you pleasantly unforgettable moments and lots of fun and excitement whether you're a single or traveling with your family. Rio beaches are known for their stunning clear waters, sunny spots and white sands.
The most famous beaches are undoubtedly Copacabana and Ipanema and you can't miss them during your Rio trip.
Copacabana Beach - A Prominent Rio Chill-out
The Copacabana beach is undoubtedly one of the best Rio beaches, consisting of a 2.5 mile line of clean sands, located on Rio's southern coast, with the great Sugar Loaf Mountain in the background. It's always crowded and when darkness falls, it turns into a party arena.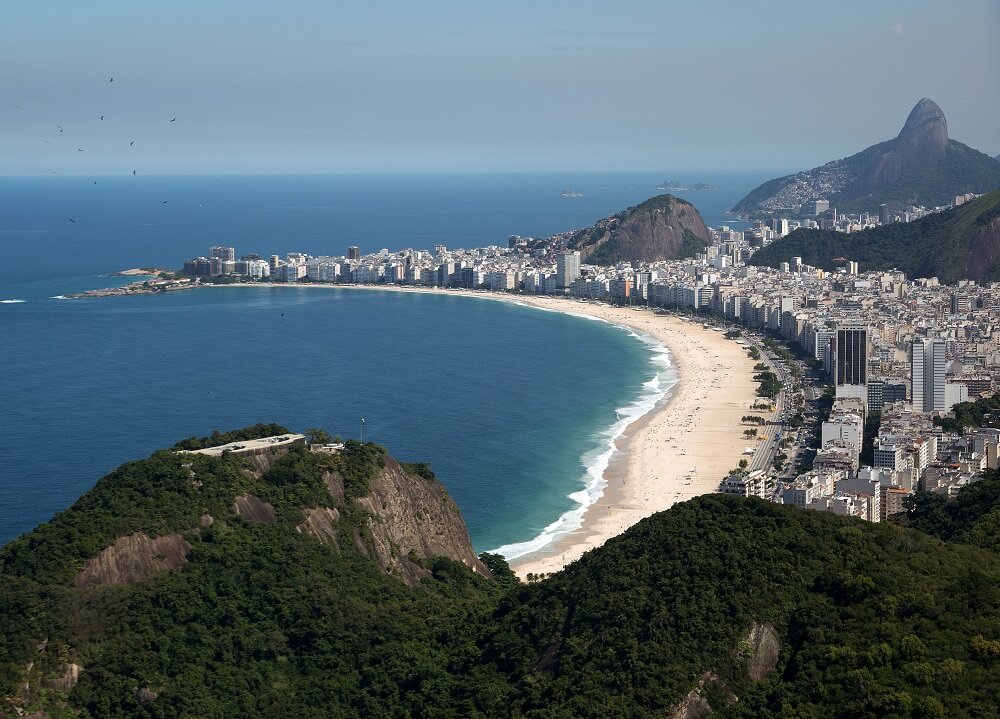 You can immediately sense the style of Carioca living at one of the many lively bars, where you can taste 'caipirinhas' and enjoy delicious snacks. You can also swim, play soccer, get tanned, and practice beach volleyball at this fun venue.
Leme Beach - A Place to Relax
Beaches in Rio vary in style and you can visit Leme beach for some wholesome family entertainment. It's also an extension of the Copacabana beach and from here you can view the majestic Sugar Loaf Mountain and soak in the beautiful sunset.
While this beach is ideal for small children and elderly couples, you'll find many skateboarders and roller blade fans out in the street. Since traffic in the main street is prohibited, this beach has remained serene and calm.
Ipanema Beach – A Trendsetter
Ipanema beach is famous for its 'Girl from Ipanema' song and attracts a number of people, including fashionably tanned women in their tiny bikinis (tangas). These 'garotas bonitas' have definitely added to the popularity of the beach. You'll also find many beach sports out here so if you're an enthusiast, do head down here for some active fun. Visit 'Lifeguard Tower 9' or 'Posto 9' if you want to party it up along with the cariocas all night.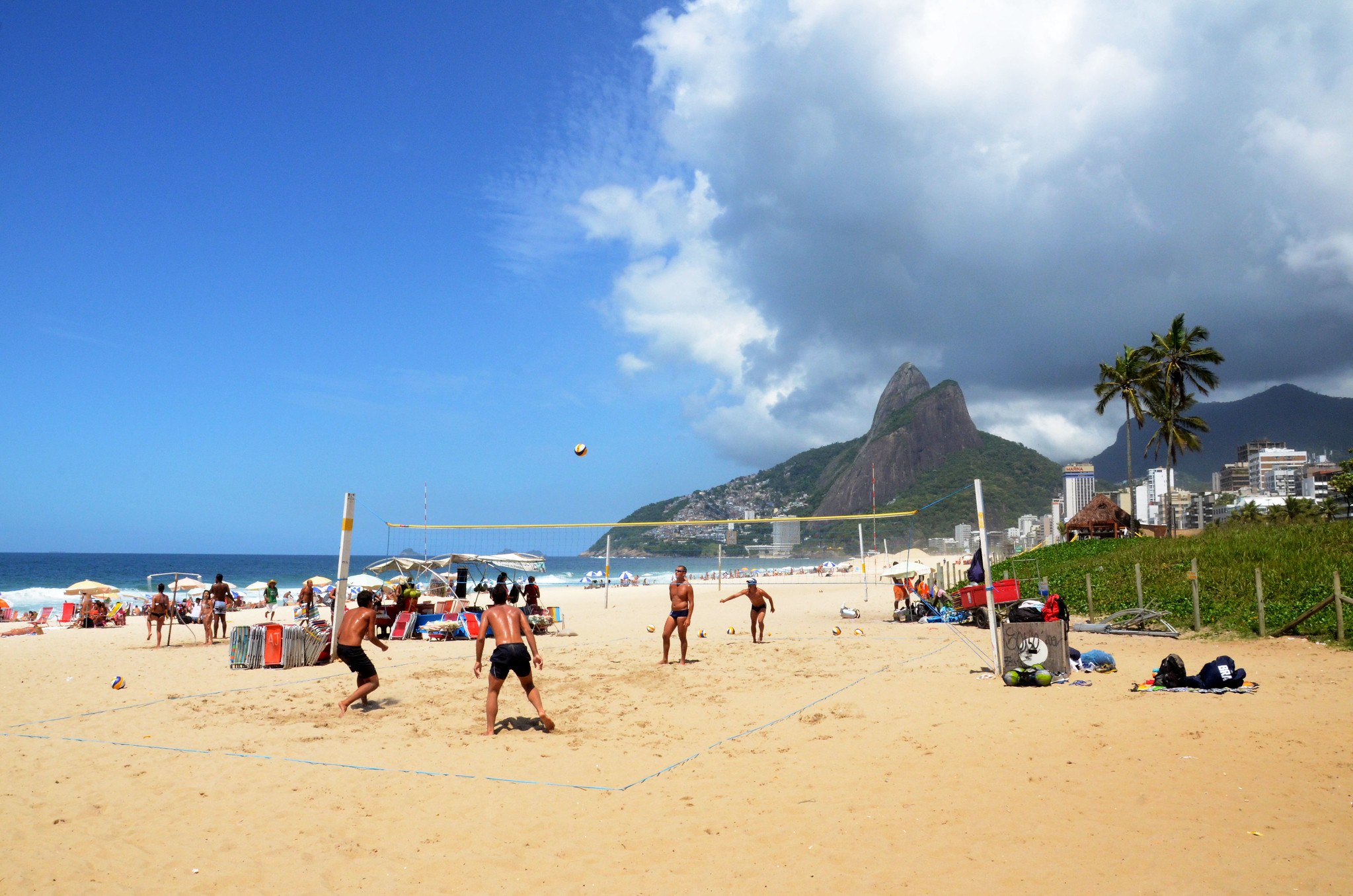 Barra – Beach for Surfers
One of the longest beaches in Rio is Barra beach, attracting passionate surfers and regular swimmers. There are a number of surf experts who provide training. This beach is marked by surfing championships that are especially reserved for Barra. If you love surf, sand and competition, this would spell paradise. Numerous restaurants, cinemas and shops are available to satisfy the tastes of different visitors.
Leblon – A Sophisticated Beach
The Leblon beach is one of the most secure beaches in Rio. It's more private due to the fact that it is located in an affluent neighborhood. There's a specific area for toddlers and it provides a calm environment for family activities. The 'Seventh Heaven' is located on a huge granite rock, overlooking the picturesque line of mountains and beaches in Rio.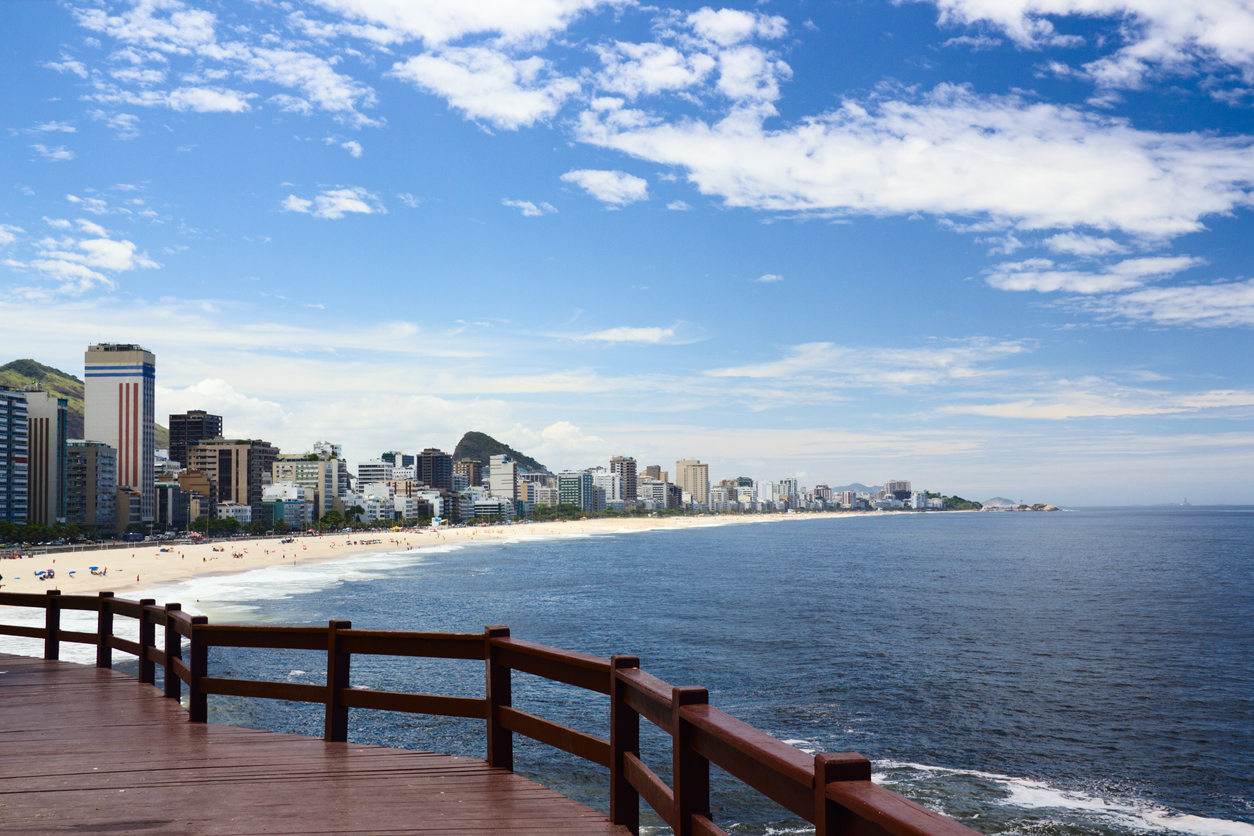 Recreio – A Great Surfing Spot
Barra da Tijuca's neighborhood is only 12 km away and Recreio beach is a haven for surfers. 'Canto de Recreio' and 'Posto 10' are definitely places you'll want to visit if you're a surfer. In comparison to other Rio beaches, the surrounding areas of Recreio are fairly new with hardly any construction activity. Therefore, you can head down here and be guaranteed of having a great time. If you're looking for a nudist beach, head to Praia do Abrico.
Prainha Beach – A Truly Beautiful Paradise
Prainha beach offers visitors an exotic and serene environment. Its scenic view is one of the best when it comes to other beaches in Rio. You'll love the stunning white sands, luscious greenery and tropical forests. The ocean waves reach a 3m height so if you're a surfer, you'll be eager to demonstrate your skills out here.
Arpoador Beach – A Fantastic View from the Rock
Sand and rock are Arpoador beach's main ingredients. When the darkness falls, the lights around the rock formations glow on the beach, leaving tourists and locals fascinated with the beautiful view. From these rocks, you'll get a panoramic view of Rio and its residential zones. Despite the small waves, you can still use the beach area for surfing.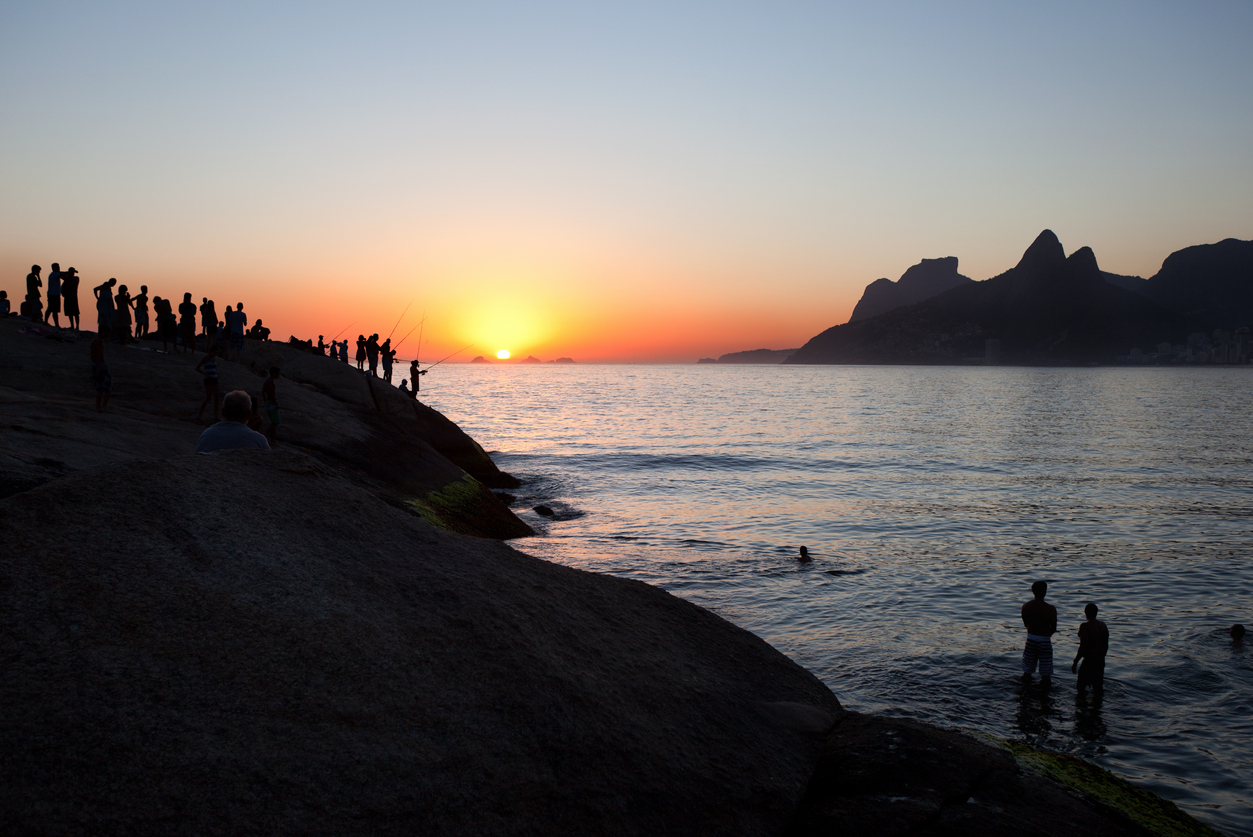 Urca Beach – A Spectacular View of the Mountains
Situated just at the base of the breathtaking Sugar Loaf Mountain, this is one of the smallest beaches in Rio. It is known for its fine sand and sports activities. The warm waters attract locals who come here on weekends and holidays for some fun in the sun. The beautiful beaches in Rio have their own style and culture and are unique in their own right. You can mingle with the locals, taste the freshest of cuisine and party at the many bars that dot the sea-side. Come to Rio to experience Urca beach and more.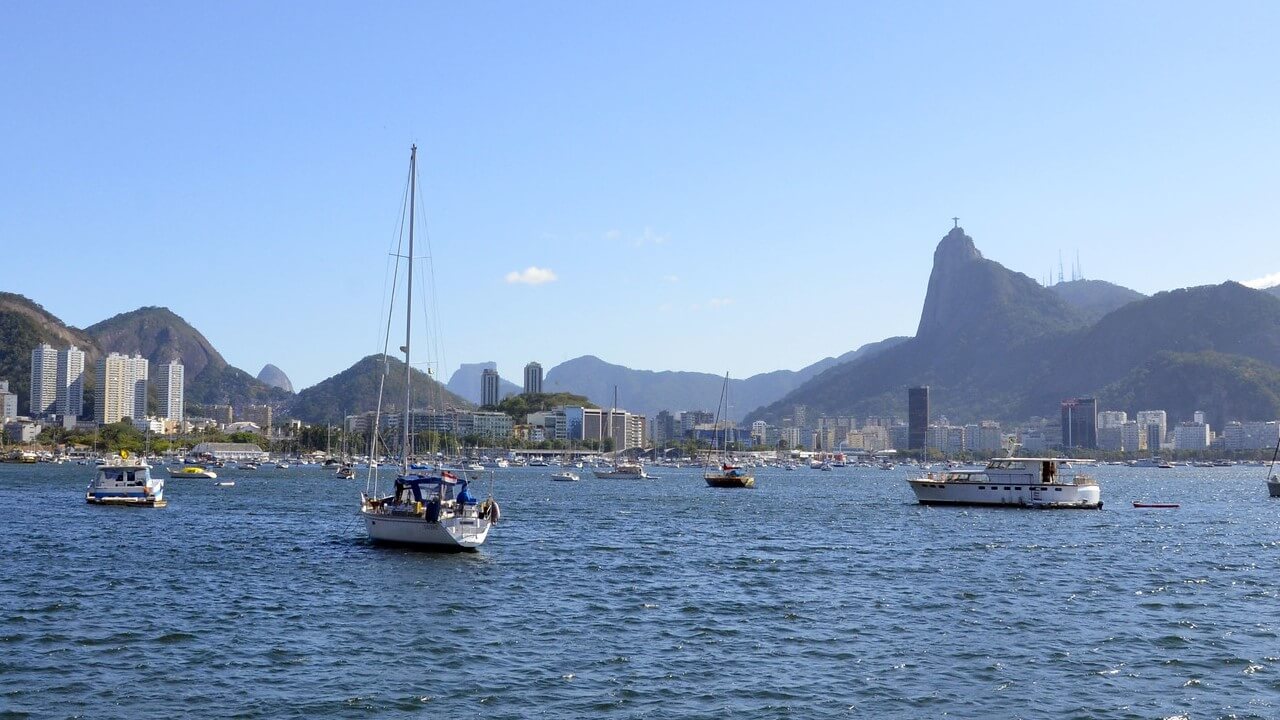 Mangaratiba – A Calm Secluded Beach
Mangaratiba beach is one of the calmest and private beaches in Rio and it is also a small port in Rio de Janeiro. Numerous beaches are located along the suburbs of Itacuruca, Muriqui and Ibicui. There is also a resort, situated in the rainforests. The sun-kissed beaches of Mangaratiba promise lots of relaxation but it also has entertainment spots if you're in the mood for some fun. If you love water, simply hire a schooner or sail into the deep blue.
Angra Beaches – Beaches and Islands
What makes Angra dos Reis unique is that it comprises 365 islands and a group of more than 2000 beaches. Some of Rio's most affluent locals, own private islands in this region. The largest island is Ilha Grande, and its super crystal water attracts tourists who come here for fishing and diving. Alternatively, you can head to the popular surfing spot at Aventureiro.