Arpoador's Sunset is Memorable, Fascinating and Truly Remarkable.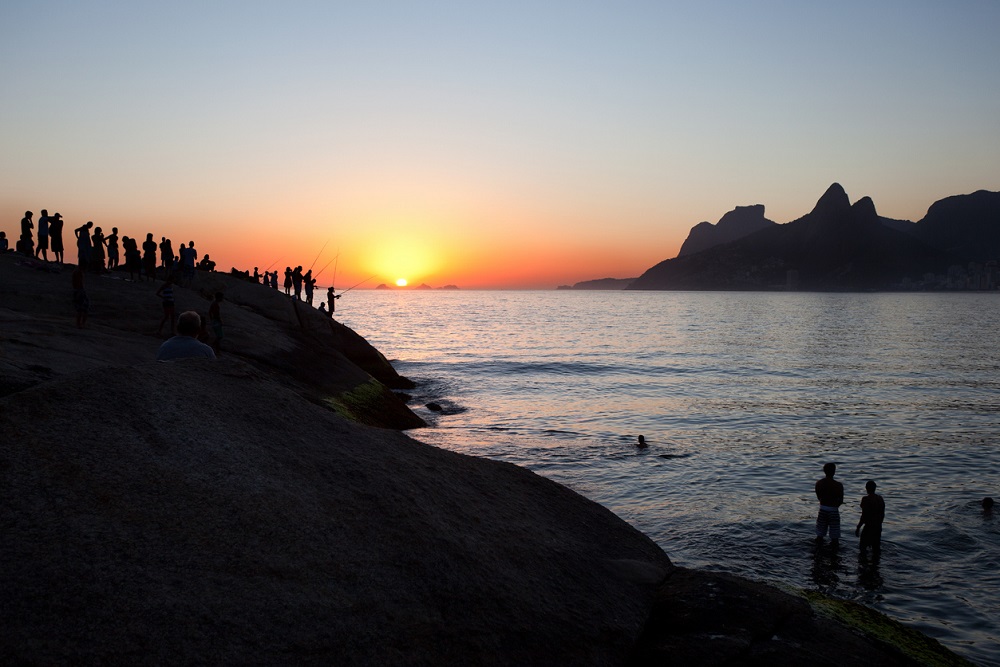 If you don't like crowds too much, check out Arpoador beach. Although snuggled between Copacabana and Ipanema, the mood here is very different from its more famous neighbors. You share the beach with families and the elderly.
An added treat is watching professional surfers do their thing as they try to tame the waves. But frequent visitors here swear that the view of the sunset alone makes a visit to this beach worth your while.
Surfers' heaven
Professional and amateur surfers troop to this side of Rio because of the waves. You can also take lessons from these experts at very inexpensive cost.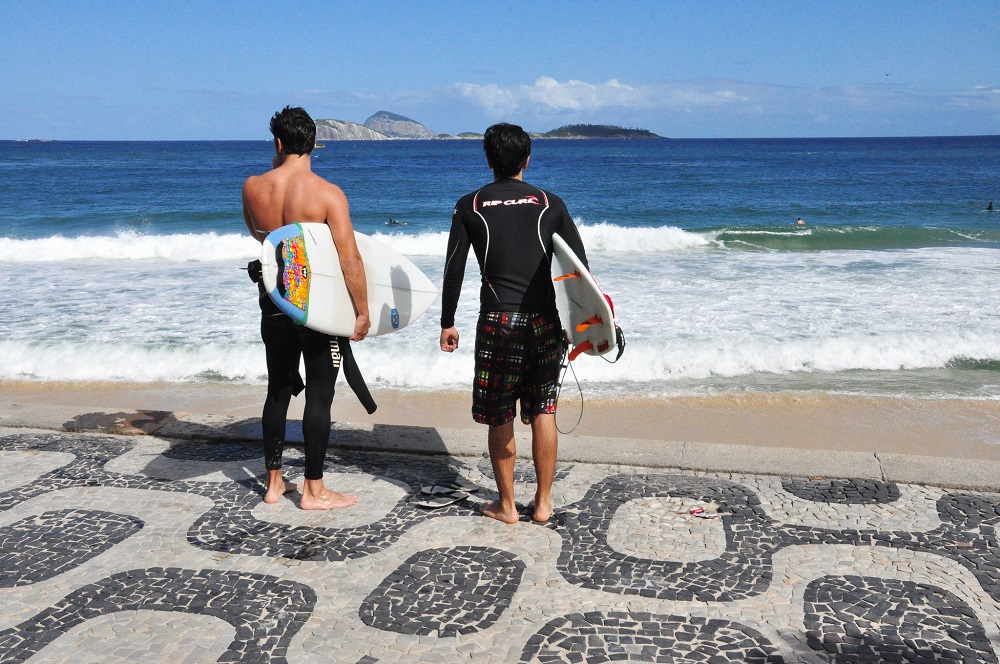 You can rent a long board if you don't have one with you. For a bit of adventure, you can hike the rock formations for a panoramic view of the sea. There are countless restaurants, snack and cocktail bars that dot Arpoador beach for when you get hungry or thirsty.
Like a still photo
At Arpoador, you can still catch a glimpse of the former Rio de Janeiro when fishing was one of the main sources of livelihood. Stroll along the narrow trails to explore the beach.
You will see fishermen casting their nets, small kids playing sandcastles on the sand, lovers holding hands, or surfers paddling to wait for the perfect wave. Check out the Devil's Beach or locally known as Praia do Diabo. Despite its malevolent name, it's actually the perfect place to have a magnificent view of the Sugar Loaf, Corcovado mountains and the Forte de Copacabana.