The black and red ball hosted by the Clube Monte Libano is a tribute to the much-beloved professional football team Flamengo, whose members are known to wear the distinct black and red uniforms. It's easy to see why the nightclub is hosting the Flamengo-themed party when you consider that the team is being supported by 36 million fans. Brazil's celebrities and elite usual attend this event as they mingle with sports fans, tourists and locals driven into frenzy by hired samba dancers.
Red and black in Technicolor
As you can probably presume, the dress code when you join the party is different shades of black and red. Better be there early because it wouldn't be a stretch to say that people can spill over to into the streets with the sheer number of bodies on the ballroom. As the old adage says, the early bird gets the worm. Or in this case, the first token drinks.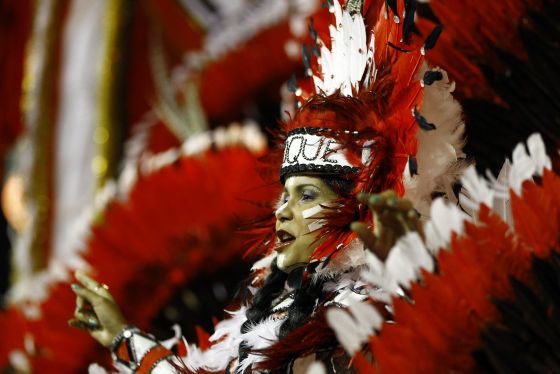 If you don't like crowd that can get wild until the morning breaks, then steer clear from the black and red ball. Now, if you love free-flowing alcohol, beautiful people and all-night dancing in Technicolor lights, then this party is perfect for you.
Procrastinate and regret it later on
Don't wait until the last minute to reserve your tickets for the ball because you're bound to get disappointed. It's one of the most sought-after events in town. And if you are planning to experience the Carnival in Rio, then this party is where you should be at.
Although, it would be a good advice for first-timers to get a good night's sleep the night before. And drink plenty of energy drinks because you are going to need every ounce of stamina for the event, which can last until morning. The ball is usually scheduled on Carnival Friday so it's a good experience to kick start your week-long Carnival experience. You can buy either an entrance ticket or the VIP seats.
The latter is more costly but it comes with free buffet dinner and complimentary drinks. Whatever you do, don't forget that you are going to the black and red ball so dress up accordingly.