SAMBADROME MAP
You can evaluate the following Sambadrome map to get a better idea of the different sectors and seating options. It will also give you an idea of the runway views offered from each sector.

Sectors 2,4,6,8 – Grandseats with Stunning Views, are located across from Sectors 3, 5, 7 and 9.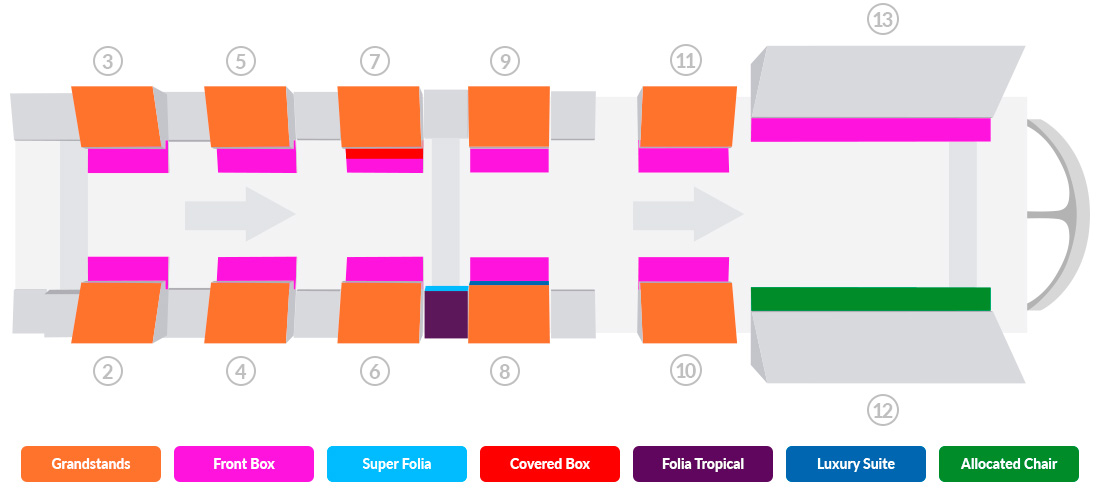 They will reveal a stunning panorama of the Samba parade, and your best choice among them is the division closest to the majority of judges- sector 8. Similar to the odd-numbered sectors opposite the street, specific seats are not numbered and tickets fall into the general admissions category.
That's why you should arrive early to pick up the best possible seats from the ones assigned in the cement. The seats are fantastic and provide a stunning overall view of the Rio Carnival procession. Use a Sambadrome map to find your way around.
Section 9 – Tourist Seats
Tickets for Division 9 are numbered so you can easily find your place by the number engraved on the cement.
Sector 9 is mostly dedicated to tourists so it's not the right place if you want to mingle with the carioca crowd. Due to its foreign presence, this sector is specifically equipped with multi-lingual local guides available to give you tips and direct you, even if you have a Sambadrome map.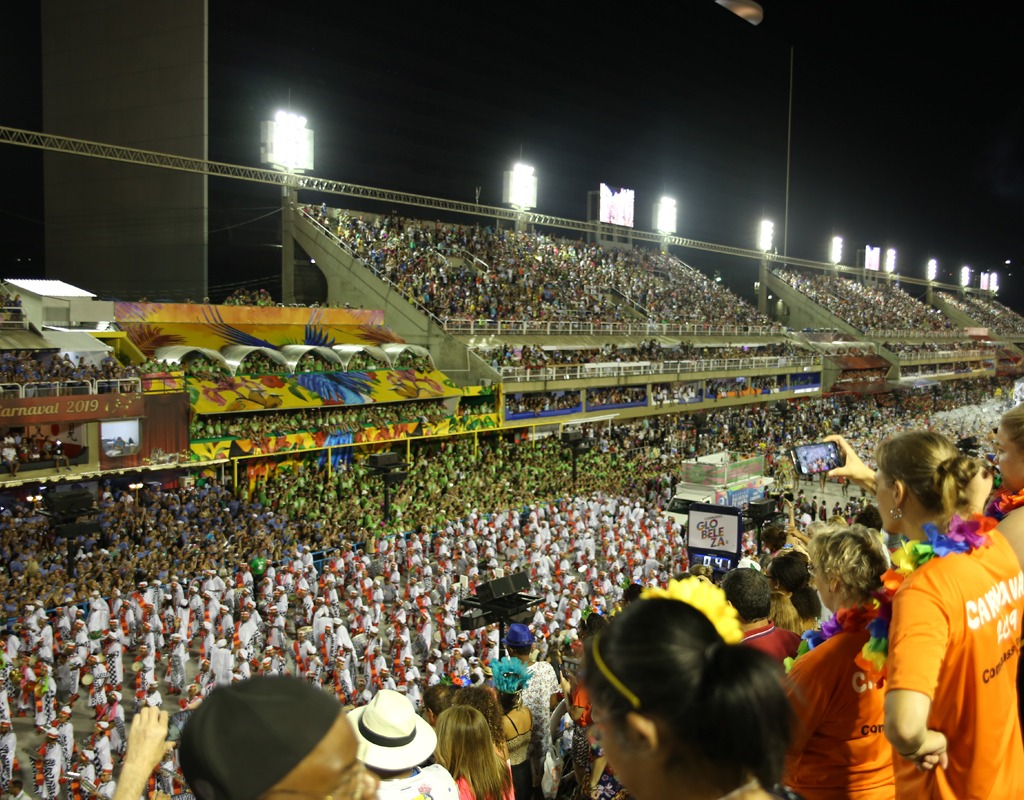 The view of the Panaroma Strip is exceptional and truly unique, and sufficient room for relaxation and body stretching is also available to spectators.
The group of drummers in the near angle will keep you mood exceptionally high. If you want a more sophisticated comfort zone, Section 9 is the most suitable place for you.
Section 10- If You Want Fancy Open Boxes
Sector 10 it is characterized by its low-ticket prices available for grandstands, and it enjoys a tremendous popularity among local carnival admirers and groups of carnival lovers.