Interested in enjoying the Rio Carnival? You must attend the technical rehearsals at the Sambadrome.
Samba Schools start their preparations for the parade well in advance, with exciting light and sound effects. The technical rehearsals take place from December to February. You get a great chance to steal a quick look at the real theme planned for the parades.
Technical rehearsals held at the Sambadrome
The Carnival is one of the largest shows in the world and showcases the multifaceted unique heritage and culture of Brazil.
You can watch the magnificent beauty of the samba parades for free at the technical rehearsals. You will be spellbound by the most exciting and flamboyant festivals of the country. The stadium comes to life with astounding Samba music.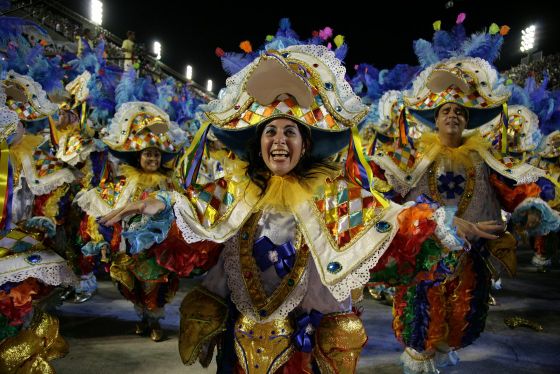 If you have paid careful attention at the samba school practice meetings, you will be carried away by the music and rock to the orchestra songs.
The plus point of attending the technical rehearsals is the fantastic opportunity to try on colorful costumes and socialize with fervent supporters. Carnival rehearsals and practices are the best opportunities for you to master samba music and songs.
You can follow the rigorous schedules of the Samba Schools technical rehearsals at the Sambdrome and get closer to your most loved Samba schools.
Technical rehearsals allow samba schools to monitor poor performances, change and improve them. The different departments of the schools work on the costumes and floats.
Technical rehearsals are the trial runs minus costumes, floats and props. But you have the wonderful chance to see and follow the best dance moves in the country.
Final Day of the Technical Rehearsals
The last day of the technical rehearsals is very popular for its guaranteed entertainment and gaiety.
You get to witness, on the largest stage on earth, last year's champions testing amazing light and sound fittings. At the conclusion of the rehearsals you will have the thrilling chance to relax and dance with the performers.