Sambadromo tickets are a sought-after item so they need to be booked in advance. In order to prevent duplication and misappropriation, they are only officially released a week before the Carnival.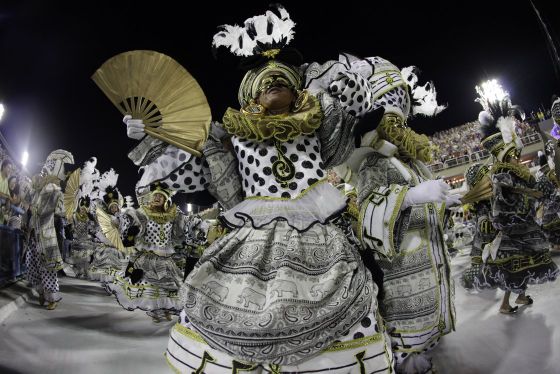 The stadium has been specifically designed to accommodate viewers in the best possible way and to provide them with an excellent strip view and cozy amenities. The Sambadromo is characterized by different sectors offering individual seats or bleachers with free room. Spectators are advised to familiarize themselves with all locations, timelines and section options before they reserve their samba parade tickets.
The Rio Sambodromo Sectors and Tickets
The Carnival Monday and Sunday tickets get sold out as a hot property several months before the start of the Carnival. Every new Rio Carnival tends to be more dynamic and exciting than the previous one.
You have a plethora of choices for your Samba Parade tickets, ranging from camarotes (luxury suites), frisas (open boxes), cadeiras avulses (allocated chairs) and arquibancada (grandstands).
No matter what choice you'll make, you'll enjoy every moment of the fascinating Sambadromo spectacle. Sambodromo Tickets: Grandstands The most popular and cheapest option that offers an overall runway view, is the grandstands.
Grandstands have a free space which is available for the first ones who arrive. Grandstands do not offer chairs and you need to arrive well in advance at Sambadromo to get a prime spot in the area.
All sectors have grandstand seat options, with the exception of sector 9, the only area with allotted seats, which sells its spots predominantly to tourists.