The famous and sought after Champion's parade, also known as the Winners' Parade reunites the Champion and five runners-up, celebrating victory and closing the Rio Carnival Samba Parades.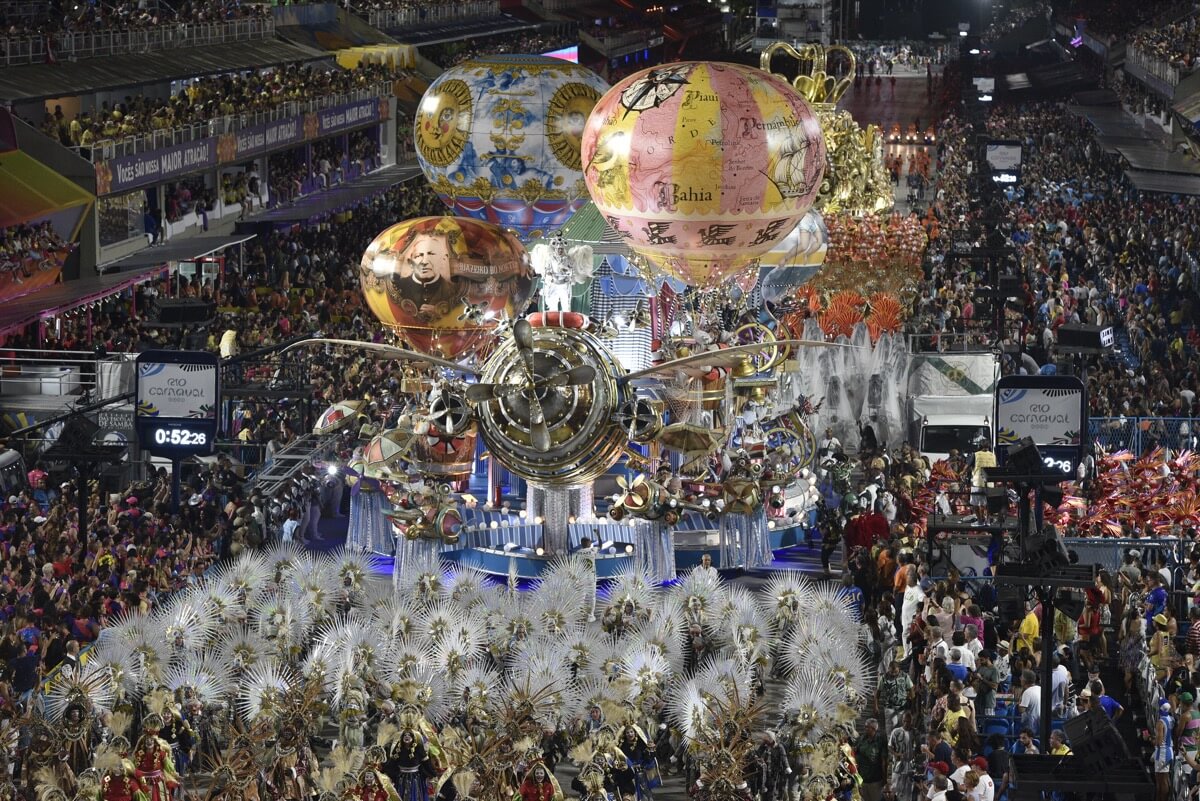 The Champion's Parade is considered to be the happiest of all samba parades. Here's why: the top six Samba Schools - the big Champion and the five runners-up - earn their last chance to celebrate by putting up a great show, this time, without the burden of being judged and the responsibility of perfection. The parade is all about dancing and singing and celebrating Rio Carnival. Yes, it's the most relaxed night at the Sambodromo.

For the Samba Schools themselves, it's a time of carnival pride. The people involved in the preparation of the Samba Schools are usually from poor communities; so having their school parade in the Champion's Parade broadens their perspective of possibilities.
Rio Carnival Champion's Parade is on Saturday February 17th, 2024
The awesome party of the Champion's Parade happens without fail the following Saturday after Carnival. In 2024 the Champion's Parade is scheduled to happen on February 17th at 9 PM. This is an all night event with the 6th best Samba School starting the parade going up to the 1st place presenting last at around 5:30 am, finishing around the wee hours on a Rio Sunday morning.