As long as the samba schools are concerned, the Special Group is where they should belong. The top schools under this category get the rare chance to be included in the lineup for the Carnival Sunday and Monday.
Dancers, musicians and choreographers spend the better part of the year to give their performance of their lives and grab the championship title and more importantly, bring prestige to the school.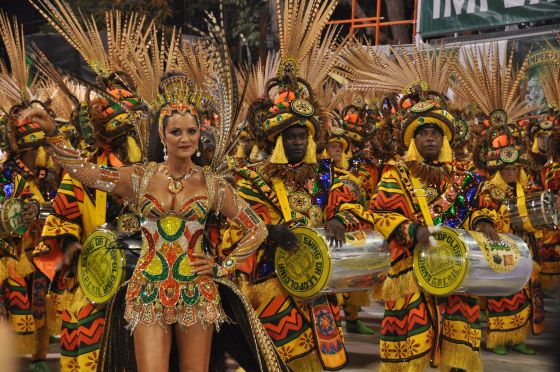 Preparing for the Parade Prior to the actual Special Group parade, the top schools mill outside the Sambadrome within a space known to the cariocas as the Concentracão or literally translated as the concentration.
This is where the drummers, dancers and participants perfect their routine or make minor adjustments to their costumes and props before the final parade.
Each samba school is given just 10 minutes to prepare before they are herded to the Sambadrome in front of thousands of spectators. But the electricity and excitement at the concentration is palpable in the air.