The Gay Carnival in Rio is a testament to how tolerant the annual festivity has become. It just means that regardless of sexual preference, everything takes a backseat to partying and having fun.
Besides, the extravagance and debauchery of the festival are just natural magnets for gays who love everything flamboyant.
The Gay Carnival: An Event in Itself
The temperate climate of Brazil contributes to its lush forest and rich flora and fauna.
Sandwiched between the verdant mountains and the turquoise ocean, it's only natural that it has become a favorite destination for foreign tourists who want to kick back and leave their troubles behind. Now, this is true for the rest of the year. When the Carnival is around the corner, Mr. Jekyll suddenly becomes Mr. Hyde.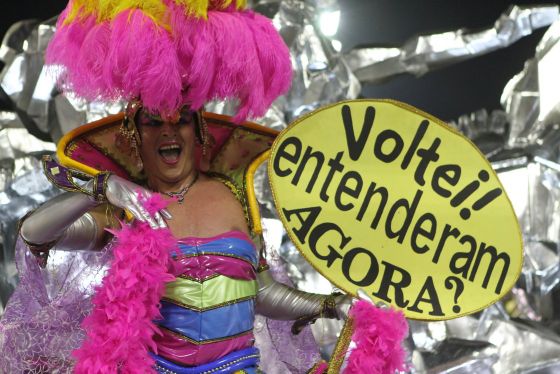 The carioca nature has always been to take a break whenever an opportunity arises, but they just need any excuse to party harder.
And there's no grander festival than the Carnival. Rio has some of the best restaurants, bars and watering holes that are geared toward lesbians, gays, transgender and bi-sexuals. The Banda de Ipanema and the Farme de Amoedo Street, for example, give a chance for gays to wear their most imaginative costumes that can give the beautiful girls in Brazil a run for their money.
These gay carnival events are not exclusive for gays as women, men, celebrities, business people and even children are known to jump in and join the party.
Unique Gay Carnival Activities
The Scala Rio Nightclub located downtown is known all over the country as the best establishment to throw a party fit for "Queens" called the Gay Scala Ball.
It's kind of a big deal in Rio as major TV networks send cameras to televise the event. Prominent personalities attend the ball not only to see familiar faces but also to be seen. Getting a spot inside may be difficult, however, but if you are lucky enough you can go get tickets, go on Fat Tuesday at Scala's address in Avenida Treze de Maio 23 at Centro.
For girls, you can bring your high heels but don't expect you would be wearing them as the night wears on. Remember, there are no rules so you can wear your athletic shoes under your dress. It also is consistent with the outlandish gay carnival event.
Where to go
Establishments like X-Demente and B.I.T.C.H throws gay carnival circuit parties that are far different from the Gay Scala Ball.
You can head off to Marina da Gloria for a wild party that lasts until morning. Fosfobox or Leboy in Copacabana, The Week and Dama de Ferro in Ipanema are famed for attracting a large crowd of homosexuals.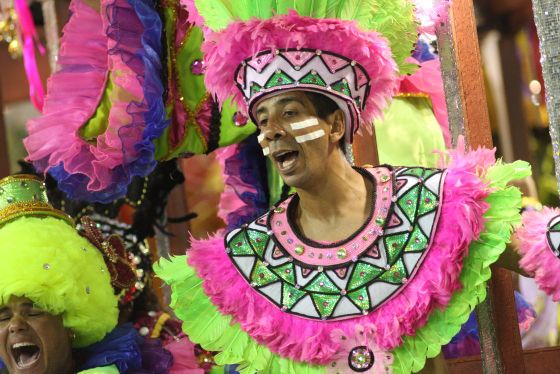 The Rio Music Conference held at Marina de Gloria during the duration of the Carnival is always a popular choice not just among the gay community but also the straight men and women just looking for a good time because the conference features the finest musicians and DJs on house or electronica music.
Discovering Ipanema's Secret
There's a section of Ipanema worth finding because its gay carnival events are always worth the price of admission. For example, there's Posto 9 or literally translated as tower 9 at the Ipanema Beach. It's basically a lifeguard post distinguished from other dull structures by the rainbow-colored flag.
If you are a faint-of-heart, steer clear of this place as single gays mingle and couples are very open about their affections. In order to find a party during Gay Carnival, just head to where the music is.