The Gay Community and Ipanema
Rio is famous for its Carnival, but it is the city district of Ipanema that is celebrated for the maximum number of gays and people of the alternative society. It is an area brimming with life and vitality. Many pro gay bars, hotels and nightclubs enhance the already pulsating excitement of the area. Gay Ipanema has much more to offer and you must visit this unique place.
Ipanema's Gay Special Beach Zone
Gay Ipanema has a wonderful beach culture and is a great place to relax. For most of the year, many parts of the beach become bars or clubs. Sunday gathering of gays at the beach is the norm and spur of the moment celebrations often take place at Posto 9 (lifeguard tower no.9) marked by the characteristic rainbow flag.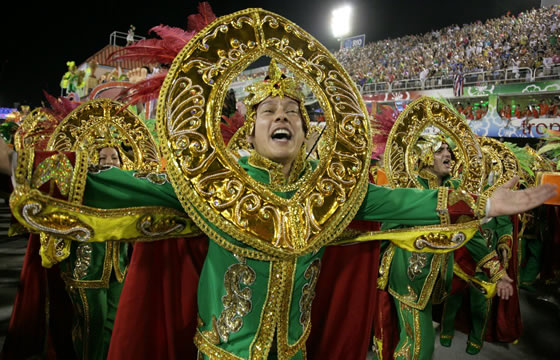 Posto 9 is a favored area for gay cruising and chatting through the day. The cariocas are broadminded, and you will find that straight people and local personalities also throng the beach. Public display of regard between gays is accepted unanimously.
Gay Ipanema is a place to forget your surroundings, soak in the beauty of nature and unwind. Another preferred gay haunt close by is the Farme de Amoedo where the rainbow flag is exhibited with pride even by drink and food sellers. Make it a point to visit the glamorous Gay Ipanema Beach.
Gay Shopping Areas
Gay Ipanema has something for everyone right from daily wear, high fashion dresses, furniture, and jewelry to accessories.
Almost all shops including exclusive outlets welcome the gay community. Leading brands like Dior, Mont Blanc, Cartier, Louis Vuitton and others are in Rua Garcia D'Ávila.
It also houses shops for trendy fashion wear, jewelry and designer furniture. You can buy some of the finest local handicrafts at the unusual Farmer's Market held on Fridays. Shops in the place between Anibal de Mendonca street and Garcia D'Avila street sell exclusive artificial and genuine jewelry and great bargain can be had on brands like Amsterdam Sauer, H. Stern and others. If you are looking for signature handbags and purses, Glorinha Paranagua is the ideal shop.
However the main shopping street is the Visconde de Pirajá. It has most of the best bars, restaurants and boutiques.
Gay Ipanema's thrilling Nightlife
Gay Ipanema has an unbeatable and exciting nightlife. The pro gay neighborhood has night long amusements for all ages.
You are welcome to cruise the neighborhood, dine, or bar hop at its many nightclubs, restaurants and bars. You will be spoilt for choice. Dance and make merry through the night at Galeria Café, W, and Dama de Ferro, and in south Ipanema, Le Boy is paramount.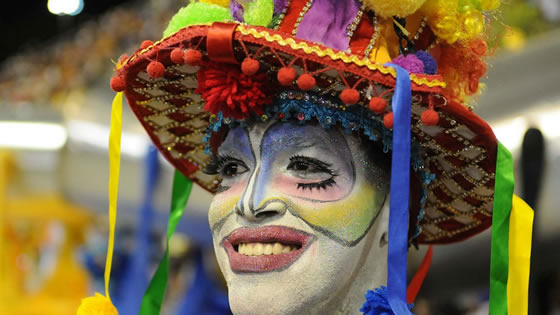 Another popular gay zone is the Rua Teixeira de Melo with its beautiful lounges and dance halls. Sample the best pastries, empadas and cold draught beer at the legendary Belmonte bar in General Osorio Square.
Gay Ipanema has the greatest number of Baixos or centers with bars and cafes very popular with young gays. Some of the most frequented Baixo bars and cafes in Ipanema's southern streets are Baixo Quitéria on Rua Maria Quiteria and Baixo Farme on Rua Farme de Amoedo.
Gays come here to make new friends and flirt around.
Ipanema's celebrity street, the Rua Farme de Amoedo
Rua Farme de Amoedo is Gay Ipanema's heart and soul. Night clubs and bars remain open throughout the night. The street is also a nucleus of activity during the day.
Take a walk down Farme Block to visit Ipanema's trendy action places, the Galeria Café, W, Café Felice, Dama de Ferro and To Nem Ai.
Other gay joints in vogue around Farme Block are the TV Bar, Le Boy and Bofetada. You will cherish your visit to the neighborhood between Rua Joana Angelica and Rua Teixeira de Mello which boast of the most elite gourmet restaurants and gay bars.
A definite experience to be added to your list.
Banda Ipanema the Universal Gay Party
Gay Ipanema has become one of the largest party districts during the Carnival when it hosts the Banda de Ipanema street parade. Don't miss the magnificent extravaganza of thousands of drag queens parading down Ipanema's boulevards in glamorous and most bizarre costumes ever seen, amongst them a bikini made of dental floss.
Anyone and everyone take part in this predominantly Gay street festival. Come and make merry at the celebrations that go on well into the next morning.