Jardim Botanico is located towards the north of Ipanema and is a quiet residential area in Rio. Situated in the wealthy South Zone, is area is largely undisturbed and less noisy. Its name has roots in the Botanical Garden which is also located in this area.
Home to mostly the middle class and wealthy families this region has plenty of colonial-designed homes as well as individual residences.
Many bars and restaurants has been successfully installed in Jardim Botânico , transforming the neighborhood into gastronomic center. In addition to the headquarters of the Brazilian Jockey Club Sports, located in the district is also the Brazilian Equestrian Society, the Marine Vasco da Gama headquarters, the Military Club of Rio de Janeiro and the headquarters of the Rio de Janeiro Naval Club Sports.

The Beautiful Lush Garden in Jardim Botanico
Spread over 350 acres, the Botanical Garden is one of the prime attractions in this area as its greenery has been beautifully preserved through the generations.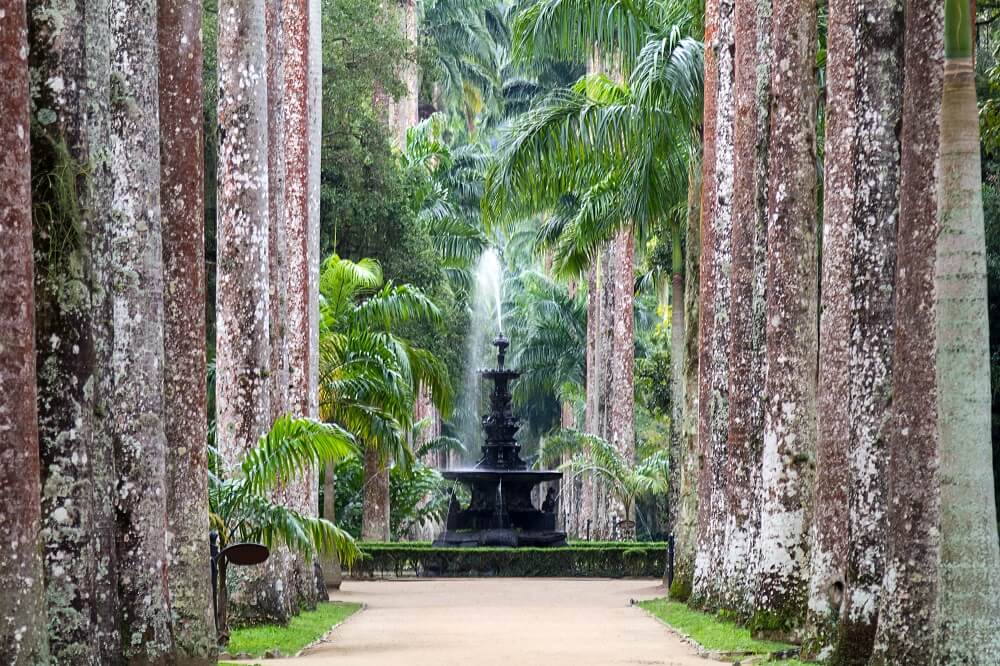 You will find approximately 6500 varieties of Brazilian flora and those from across the globe. Hidden within this garden, there are bromeliads, royal palms, cocoa trees, rubber trees and unique carnivorous varieties.
However, this area is not only about plants, you will also see sculptures, monuments, fountains, lakes, statues as well as a research institute housed within the garden.
Parque Lage
Besides the Botanical Garden, another point of attraction is the Lage Park which is another nature reserve.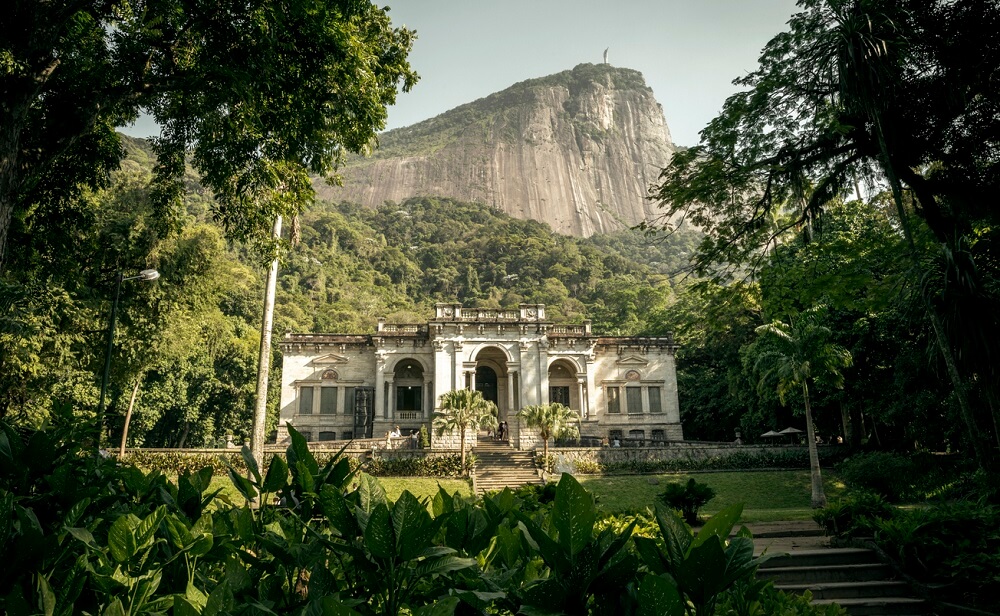 Parque Lage is a public park located at the foot of the Corcovado hill, on Jardim Botânico street. It has an area of over 52 hectares and was listed by the National Historical and Artistic Heritage Institute (IPHAN), as a historical and cultural heritage of the city of Rio de Janeiro.
The palace inside the park houses the Institute of Fine Arts where is located the School of Visual Arts of Rio de Janeiro.
Jardim Botanico Carnival Time
This region is geographically located under the arms of the Christ the Redeemer Statue. A bloco, by the name of 'Suvaco de Cristo' (translated to mean the 'Armpit of Christ') parades through the route just below the statue. It then continues through the streets and lanes displaying their main colors of blue, green and silver.