The beach of Leblon is unique in the sense that it is calmer and cleaner compared to others. The first is a natural characteristic that makes it perfect for little children. The second can be explained by the fact that it's quite exclusive. Single ladies also prefer the beach here because they are less likely to get ogled at.
Stalls and kiosks at Posto 11 and 12 offer drinks and food to hungry beach-goers.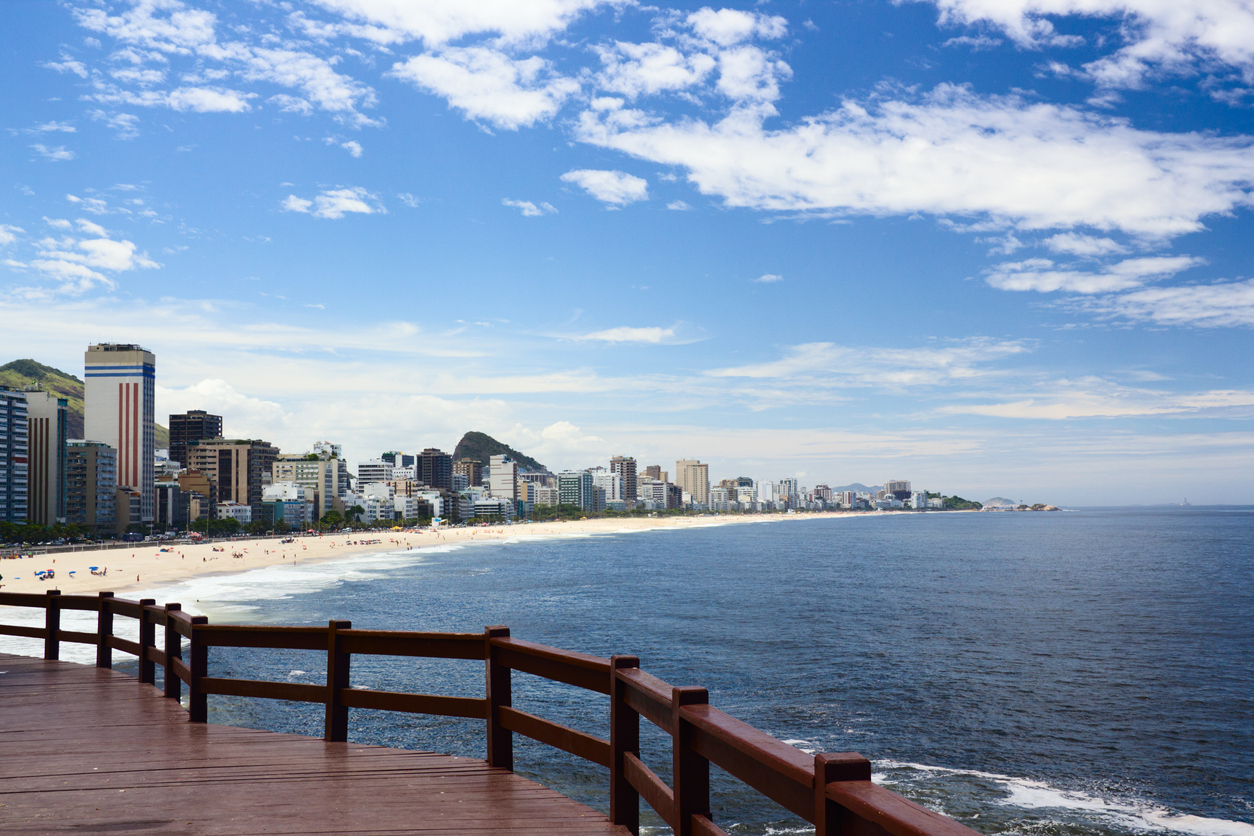 Soft spot for children
The name Baixo Baby is appropriate because you it's almost exclusive for children particularly early in the morning. Aside from doting parents, teachers and schools typically bring their students here for physical exercise. You can always see kids playing soccer, volleyball or water sports here.
In the afternoon, that's when you spot the adults or teenagers who would have gone home from work or school by then. Leblon is considered a high-end neighborhood so you can see how the rich chill by surfing or idling at the beach. On Sundays, the roads near the beach are closed so the number of beach-goers typically multiplies by then.
A shutterbug's dream
There's a massive rock formation made of granite which locals call 'Setimo Céu.' That is literally translated as Seventh Heaven.
From there, you will have an unobstructed view of the sea and coastline. As for photographers, taking pictures of the landscape from the rock feels like they are on ninth heaven. But sometimes you have to be closer to take memorable photos. Leblon beach offers plenty of opportunities for you to take that one perfect shot.